We have been specialising in brick and block fences on the Gold coast since the 90's. although our team is fully conversent in all aspects of brick and blocklaying, our deepest satisfaction comes from creating outstanding "curb appeal".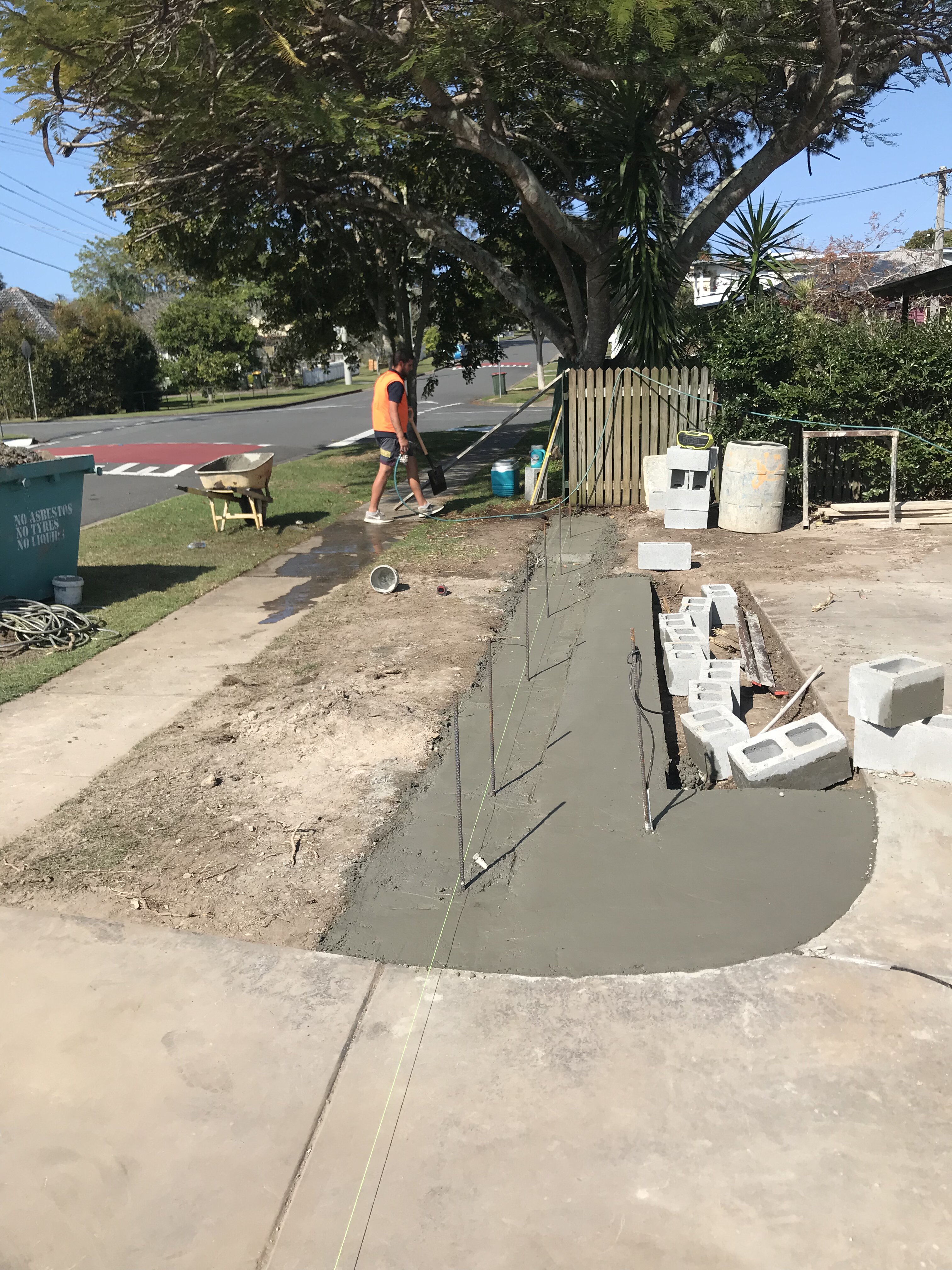 richlands brisbane block fence
The process:
Day 1: we excavate and lay our z cage trench mesh and pour footing, if needed we float a driveway gate pad and place conjute for any electrical, (gate motor, lights, intercom and gate latch).
day 2: we lay the blocks or bricks, add the letterbox and bring out nessesary electrical.
Day 3: we corefill
which leaves one day for render
any allum infills, pedestrian and driveway gates can now be installed. Painting can also be organised if needed.
Main picture Day 1. below day 2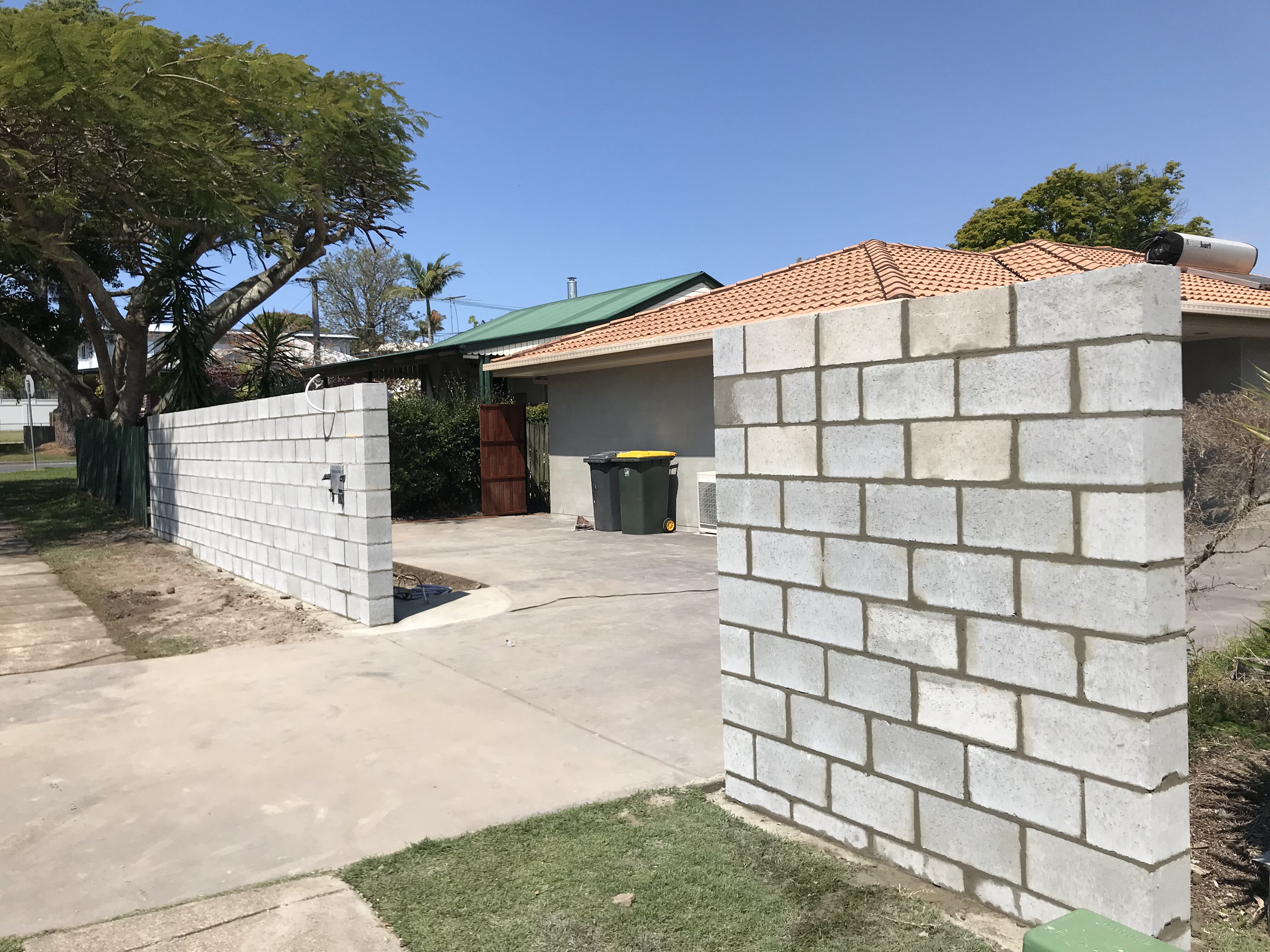 product links
Bricks/blocks and letterboxes
About us
gold coast brick fences is a close knit team that has been. together as a whole for more than. 4 years, some of us a lot longer.we are 2 families that have more combined experience than im willing to admit.,
As the owner, Liam moriarty i was born  on the Gc as they call it these days and have been bricklaying for 25 years. from the late 90″s I specialised in  brick fences.  since then I have worked in all aspects of the trade  including contracting for major renovation companies that has seen me complete many fences and front facade renos for their customers over the years. If you are looking for a facelift for the front of your house wether that be a new front fence, a cracked one fixed or  replaced or you might have unsightly brick arches that need squareing up and rendered.we can work together in designing a structure thats going to add value to your home.
If you want any advice or a free quote call
Liam  on 0416044355
.
 mermaid waters waterfront
renovation
This was quite a major renovation that involved an extension, blade walls for the decking area, side fence and front fence with gate house.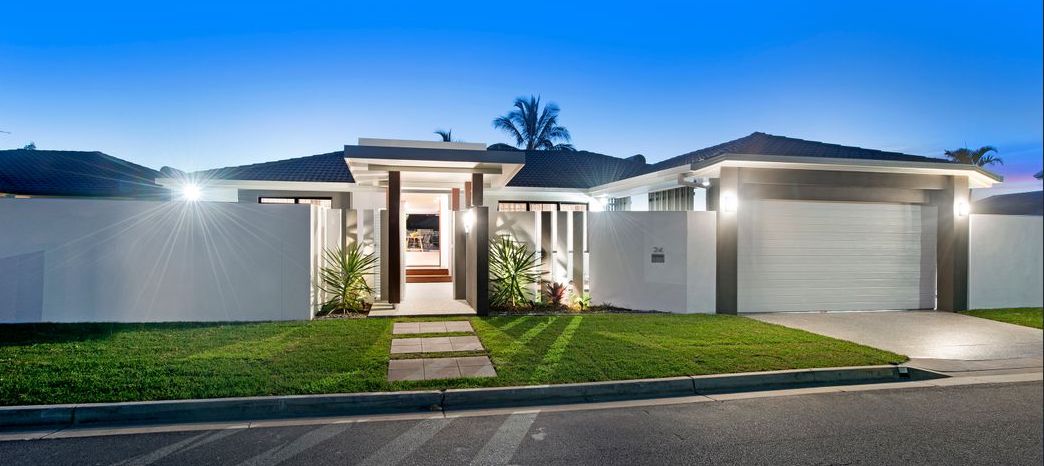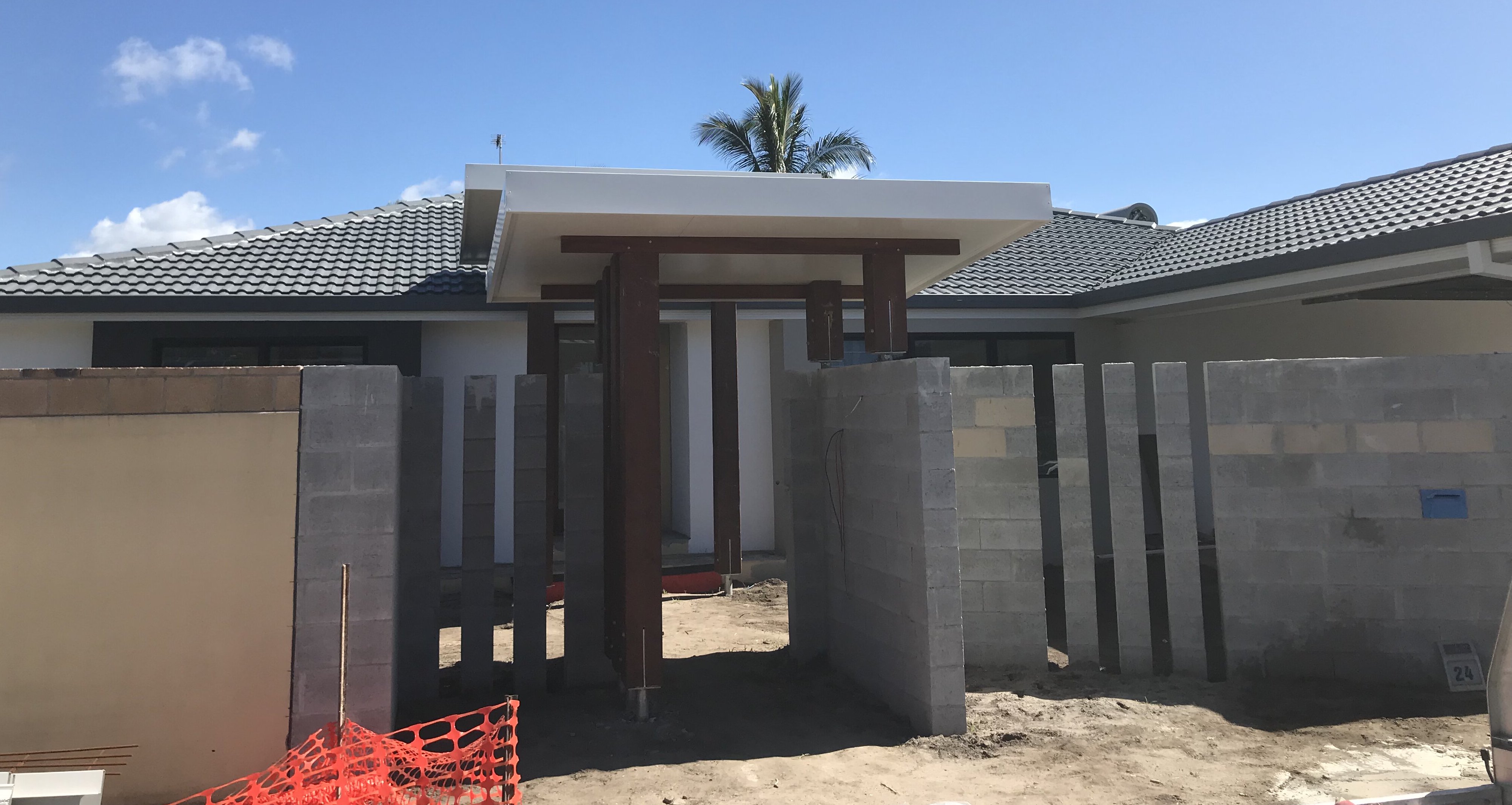 Contact us
Gold coast brick fences
q.b.s.a lic. no.1136618
a.b.n  56947236406
ph. 0416044355
<span id="siteseal"><script async type="text/javascript" src="https://seal.godaddy.com/getSeal?sealID=qQnuxNWoOXT9SSDKJyWwmCfoYXHtsppV9My1EBRIocdQ7AMUdrUL7MJ7A6Vt"></script></span>